Proof that clothing sizes are overrated
We want to proof you something today, we think clothing sizes are overrated.
Lets explain you why >>
In the world of fashion, it often feels like we're expected to fit into predefined boxes, quite literally. Standard clothing sizes have been the norm for decades. But we want to proof you that fashion should adapt to you, not the other way around.
In the images above, you'll see the differences of Ray Pants on a model who typically wears a size Extra Small (XS). As she transitions from XS to Small (S) to Medium (M), you'll notice how the pants adapt to different waist heights, providing a different fit for every preference.

Here's a quick breakdown: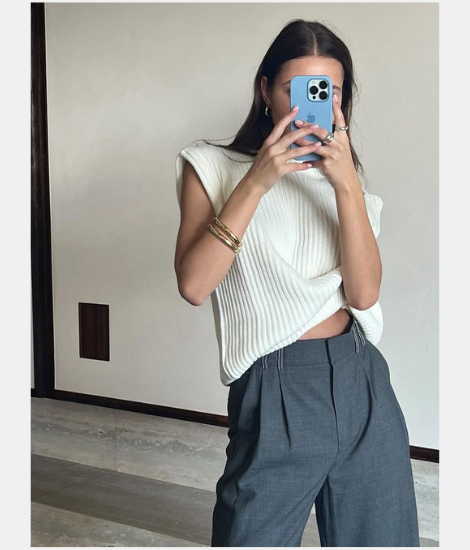 1. Your regular size - High Waist Elegance:
When you choose your regular size, you're opting for a high-waisted look that not only elongates your legs but also exudes a timeless, classic charm. This style is perfect for those who want to appear taller and maintain an effortlessly sophisticated appearance.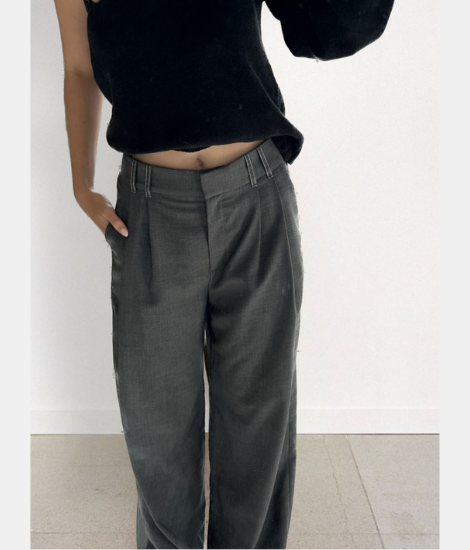 2. One size bigger - The Versatile Mid-Waist:
The Medium size offers a mid-waist style that strikes an ideal balance between classic and casual. It's versatile enough for everyday wear, allowing you to express your unique fashion sense while maintaining comfort and ease.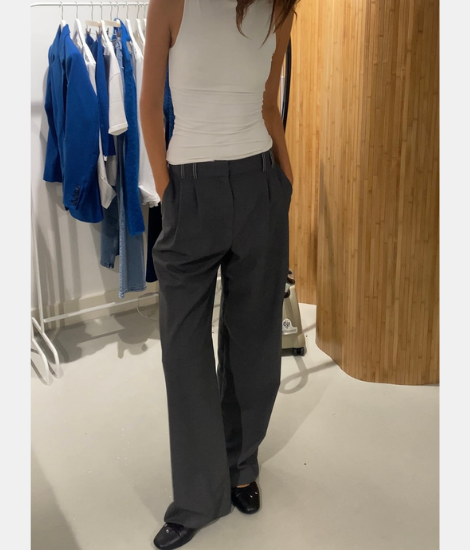 3. Two sizes bigger - Edgy Low Waist:
For a bold, fashion-forward look, opt for the Large size to achieve a low-waisted appearance. This style adds an edgy flair to your outfit, perfect for those with long legs who want to embrace a more contemporary and adventurous look.
You can even choose to get three sizes bigger for a even more low waist look.
This is how we want to prove that you have the power to customize your style effortlessly. Want to look taller and exude an all-day classic aura? Opt for the high-waist style. Already blessed with long legs and seeking a more rugged, contemporary look? Rock the low-waist option. The choice is yours!
Would you like to learn more about how to style the ray pants? Then you can read our blog "What's the secret to styling wide-legged pants?"
At LENA MAE, we understand that fashion should adapt to you, not the other way around. We're passionate about giving you the freedom to express yourself through clothing without being confined by rigid size labels. We want you to wear our Ray Pants or other pants just the way you like it because we believe that style should be as unique as you are.
See you next time,
xoxo LENA MAE